Kelechukwu Nwachukwu: The Women's Rights Champion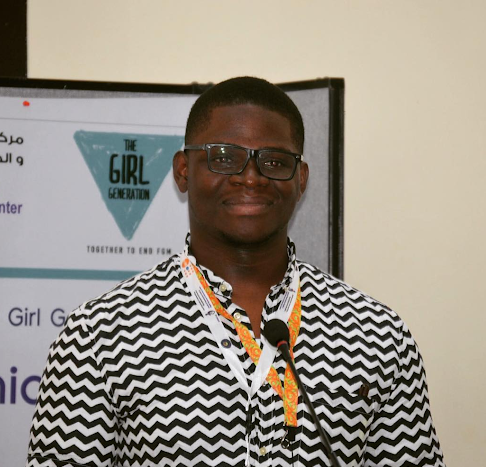 Our #OnePerson for the month is Kelechukwu Lucky Nwachukwu, a 29-year-old Human Rights, Gender Equality and Anti-Female Genital Mutilation (FGM) activist. 
Passionate about making a difference in the community, one good advocacy at a time; Kelechukwu has been a vital member of society from an early age. At 19, he was elected the Chairperson of the Abuja chapter of the International Youth Council.
Since 2014, he has been fighting Female Genital Mutilation and has impacted over 1200 communities across six states in Nigeria. Through his work as the Program Manager at Youth Network Against Female Genital Mutilation (YNAFGM), over 500 communities in Nigeria have publicly declared their abandonment of Female Genital Mutilation.
In addition to ending Female Genital Mutilation, Kelechukwu is also passionate about gender equality, and has taken part in several consultations and conferences on gender – some of which include the Youth For Change event and the Girl Summit in London, in 2014.
In January 2019, Kelechukwu founded the Youth Network for Community and Sustainable Development (YNCSD), a youth-led movement creating social change by engaging young people on sexual and reproductive issues affecting them and amplifying their voices to speak for Human Rights through targeted advocacy.
He also founded the Gender Encouragement and Empowerment Project (GEEP), a project with the aim of mobilizing adolescents to fight for women's rights and advocate for more women to hold governmental positions and be elected into office.
Through the funding secured from Amplify Change to fight FGM and advance the sexual and reproductive health and rights of adolescent girls; YNAFGM has been able to break the barriers limiting adolescent girls from accessing safe and secure medical abortions in Osun, Oyo, Delta and Edo states.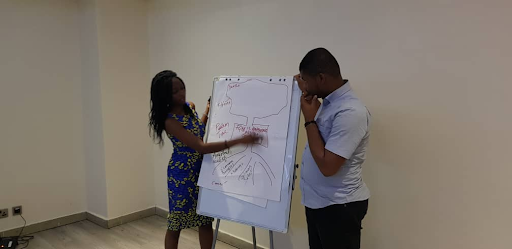 Recognitions and Fellowships
It is quite gratifying that Kelechukwu's advocacy work has not gone unnoticed. 
In 2013, he was a nominee for the National Youth Merit Award.

He became an Associate Fellow in 2015 with the Royal Commonwealth Society in the United Kingdom. A body that recognizes commitment to promoting the values of the Commonwealth and working towards promoting the lives and prospects of Commonwealth citizens. 

He earned a Young Leader Fellowship with the Women Deliver in 2016.

In 2019, he was a nominee for the Africa Prize for Community Action; as a recognition for his work in ending violence against women, leading several communities and households to abandon FGM, and mobilizing a mass of young people to speak with one voice against harmful traditional practices.

In 2020, Avance Media named him among the 100 Most Influential Young Nigerians by recognizing his work to improve access to sexual and reproductive health services for young people.
Well done, Kelechukwu. We look forward to hearing and seeing more of you!
To join the 'ONE PERSON' campaign:
Upload a post or short video to Instagram/Twitter/Facebook where you talk about how 'ONE PERSON', whether it's yourself or someone you know, is leaving a lasting FOOTPRINT in your community.
Tag us on the post @eienigeria.
Use the hashtags #OnePerson and #ChangeAgent in your upload.
Submit the link to the upload in the form below, whether it's your own or a nomination for someone else who is making a positive impact.